Youthful Physical Energy, Memory & Brain Health
*
NO More Complaints About Feeling
"Tired", "Unfocused" or "Old"
*
Body Brain Energy™

(
891 Reviews
)
Youthful Physical Energy & Brain Health
*
A 19+ year, doctor-formulated vegan pill that I originally formulated for myself to optimize performance in school, at work & the gym. A Nootropic-based formula helps promote physical energy & mental performance.* … Encouraging whole-body energy boost, with youthful aging benefits for body & brain health!* Contains scientifically researched ingredients supporting:
Brain Health, Drive & Cognitive Functions

*

Whole-Body Energy, Drive & Productivity

*

Mental Processing, Alertness & Reaction Speed

*

Youthful Memory, Clarity & Focus

*

Muscle Stamina, Mitochondria & ATP Health

*
Guaranteed Results

or
Refund + $100.00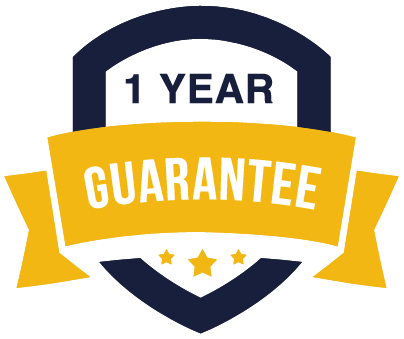 We've been in business since 1996 and online since 1999. We KNOW our formulas work and prove it with scientific studies.
That's why we give you an 1 YEAR to try our products risk-free.
However, because Body⇌Brain Energy™ is so effective and works quickly, we guarantee healthy + youthful energy, focus & memory in 30 days, or receive a full refund + an additional $100.00 cash back!*

don't take it every day
body-brain-energy is great, works better than other products I've tried. But don't take it every day. I noticed taking 1-2 days OFF each week makes it work better.

all in one
I used to use at least 2-3 different products. BODY BRAIN ENERGY just has all the best ingredients in one pill. It's so much easier and it's way cheaper. Thanks doc!

don't take it late
I love this stuff, it makes me feel great all day long. But do NOT take it in the later afternoon, your mind will be ON and at hyperspeed and it's hard to sleep. I take it first thing in themorning, 2 pills. Maybe 1 more at noon

excellent ingredients
I have a masters in nutrition and a bit of a bio-hacking geek =) The ingredients and combo in Body-brain are really good, probably the best I've seen and for sure at the bead price for what I'm getting.

I'm super focused
I now take 3 pills in the morning with a huge glass of alkaline water. My day just flies by. I'm so much more focused and productive. I'm much happier and excited about life. I love the feeling!

one year results, 61 year old male
At my 60'th birthday, my beatiful wife got me (or US!) 3 bottles of Body-Brain Energy. I guess my memory was slipping at my old age. It's been ONE year of using this wonderful, GOD-GIVEN supplement and my brain function and memory has improved by at least 5 years. Thank you Dr. Robbins!
Proven Ingredients & Formula
Body⇌Brain Energy's 19+ years of success & popularity is because this doctor formulated solution contains patented, organic, Non-GMO ingredients, validated by scientific research, showing both effectiveness & safety.*
This "all-in-one" natural remedy produces fast results & long-term benefits, in a convenient veggie pill, at the very best value because:





As a dietary supplement, take 2 pills first thing in the morning with a big glass of water (empty stomach or before eating). IF needed, you may take 1-2 more pills 4 hours afterwards. Do not take late in the day as it may cause insomnia.
Take 2 pills, first thing in the morning with a big glass of water, at least 12 oz. You may eat a few minutes later.
If after a few days you require more energy, you can either take 3 pills first thing in the morning, or take an additional 1 or 2 more pills three hours after your first dosage - for a total of 3 or 4 pills daily.
We are all different and because of this, some may need only 1 pill daily and some may need 3-4 daily. However, the average recommended dosage is 2 pills daily.
Note: Do not take late in the day as it may cause difficulty sleeping.
Plant-derived cellulose gelatin (Vegetarian capsule), Rice Flour
Does NOT Contain: Any artificial colors, wheat, gluten, soy, dairy, egg, fish, peanuts.
Insomnia, if taken too late in the day.
If you have a medical condition, are pregnant, lactating, trying to conceive, under the age of 18, or taking medications, consult your health care practitioner before using this or any new nutritional product. Keep out of reach of children.
When using nutritional supplements, please consult with your healthcare professional or doctor if you are undergoing treatment for a medical condition or if you are pregnant, nursing or lactating. Keep out of the reach of children. Store in a cool, dry place.
Capsule Size:
Capsules may always be opened and the contents poured into your mouth or a liquid beverage.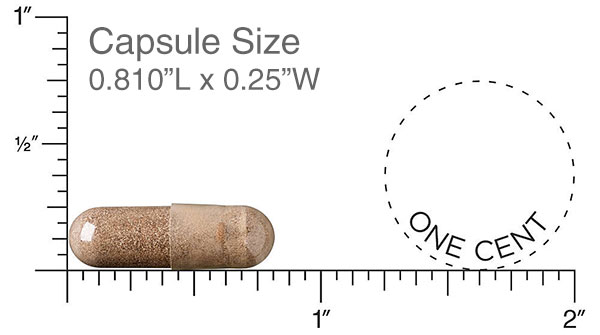 ---
BioPQQ® is a registered trademark of MGC (Japan).
Kaneka Ubiquinol® is a registered trademark of Kaneka Corporation.
Suntheanine® is a registered trademark of Taiyo International, Inc.
*** contains about 10 mgs of caffeine per ONE pill, which is roughly 5% of a cup of coffee.
I originally formulated Body⇌Brain Energy™ for myself, over 19+ years ago because I had the same #1 complaint that most people have as they age... Which is feeling "tired", "less focused" & "driven"...
And this isn't just a lack of physical energy (stamina, strength, etc.), but also brain energy (focus, memory, etc.).
When you have less physical energy, you...
don't socialize as much (less fun)
don't exercise as much (lose muscle)
eat more junk foods (gain body fat)
get less work done (less money)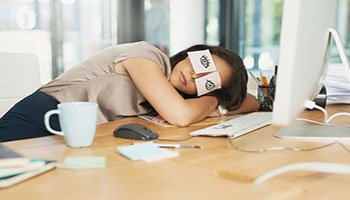 When you have less mental energy, you...
start to have memory problems
are less focused, shorter attention span
have a harder time learning
get angry & frustrated faster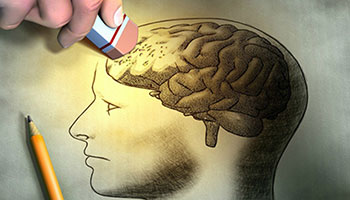 Basically, you're less happy, not as driven and look & feel older!
Did you know that caffeine is the world's #1 most abused drug on the planet?!!*
From children (cola, soft drinks) to adults (coffee, "energy" drinks, etc.) - we use caffeine products to wake up in the morning and stay awake throughout the day...
Sadly, years ago I was "addicted" to caffeine and used it daily -- for school, work, the gym, etc...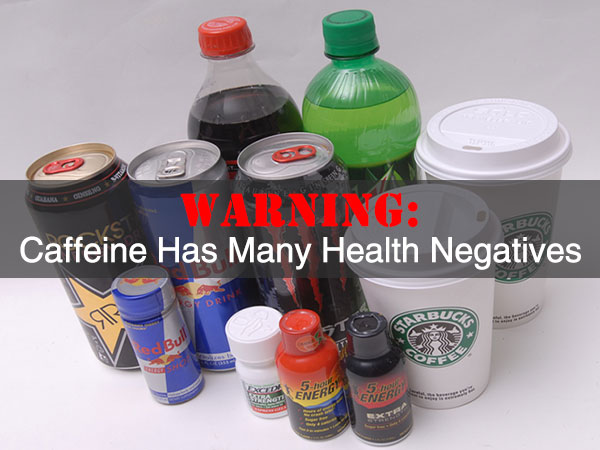 Unfortunately, caffeine is riddled with negative problems:
it's addictive (remember, it's a drug)

*

causes negative withdrawals (headaches, sadness, pain)

*

promotes stress hormones (cortisol, adrenaline, etc)

*

nervousness, jitters & heart palpitations

*

hormonal imbalances (thyroid, insulin, testosterone, GH)

*

poor sleep quality & duration (the worst problem of all!)

*
Of course, genetics is always an underlying cause with anything in your body...
And yes, lifestyle (diet, exercise, stress management, etc.) is also a major contributing factor...
ONLY because they all affect a primary cause of decreased physical energy & poor brain health, which is the negative changes in your hormones & brain chemicals, due to AGING & stress!*
I know this because my area of expertise as a doctor is Anti-Aging medicine & Endocrinology, which is the study of hormones.
It ALL Makes Sense Because...
When you're younger, it seems like you have unlimited amounts of energy... Even when you eat poorly, don't exercise or sleep enough.
Plus, you have such an easy time learning new things and you're memory and focus is super sharp.
Are You Over Age of 35?...
However, AFTER the mid 30's, things change dramatically and get worse, each and every decade!...
Again, the negative hormonal changes & brain chemicals due to aging can cause your body to produce:*
Less "Energy Generating" Mitochondria & ATP

*

Poor Oxygen Use by Muscles, Brain, Organs & Cells

*

Unhealthy Neurotransmitters (brain chemicals)

*
And this is where Body⇌Brain Energy's™ 19+ years, of holistic & herbal ingredients, can help support:
Brain Health, Drive & Cognitive Functions

*

Whole-Body Energy, Drive & Productivity

*

Mental Processing, Alertness & Reaction Speed

*

Youthful Memory, Clarity & Focus

*

Muscle Stamina, Mitochondria & ATP Health

*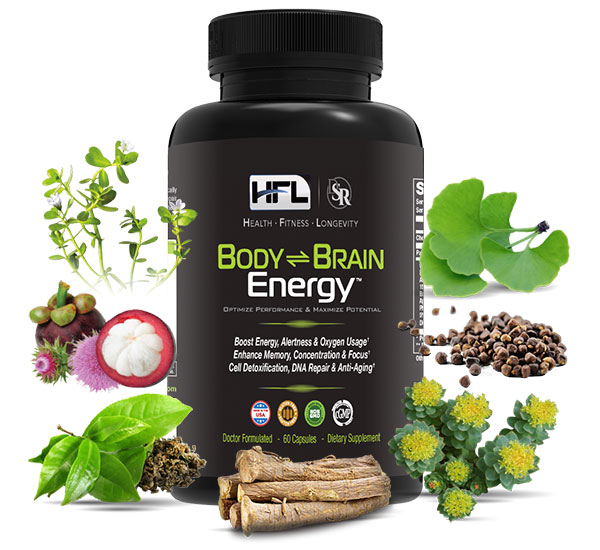 A
"5-in-1"
Youthful Energy Formula
*
Body⇌Brain Energy's™ gives your body the specific nutrients it needs, to help promote better health from head to toe — especially when combined with a healthy lifestyle.*
Unfortunately, many factors can cause you to feel tired, "old", unfocused, forgetful and less driven...
as we get older (due to negative changes in hormones)

*

during times of extra stress (physical, emotional, sleep, etc)

*

due to genetics (always a major factor)

*

incorrect diet (wrong foods and/or macro-nutrients)

*

improper exercise plan (too much or little or wrong kind)

*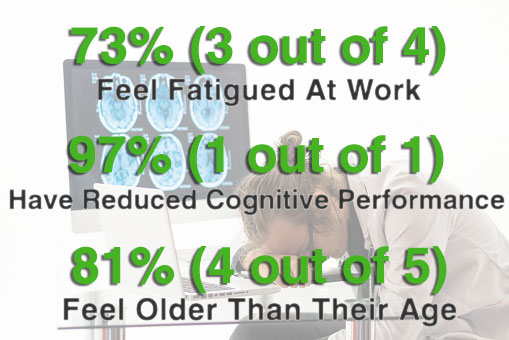 https://www.nsc.org
However, It Is YOUR Responsibility...
Even though having an "unbalanced hormone profile" may NOT be your fault... We both know that the older you get, and the more stressful your life -- the worst this problem can become.
Please take action TODAY, improve your lifestyle and utilize natural options... So you can have less worry about your future, and feel more confident.*
Learning
Whether you're a 20-year-old student ... or a 65-year-old "senior citizen"... In today's fast-paced, technology-based world, change happens quickly and if you want to keep up and progress, you need to improve your learning comprehension, focus, memory, mental stamina and processing speed.
Working
Whether you're at a new job, an entrepreneur or business executive... Increasing your finances requires more energy, improved mental performance, better stress tolerance, resilience and drive.
Exercising
In or out of the gym... A professional athlete or fitness enthusiast... To get the most out of your workouts, you want to increase muscular contraction, neural firing, endurance and reaction speed, with an improved "mind-to-muscle" connection.
Parenting
Being a parent is one of the most demanding, draining and stressful "jobs". And you can't do a great job with your kids, if they have MORE energy than you do! ... Now, imagine starting the day feeling rested, energetic, with improved mental stamina and stress tolerance.
Youthful Aging
As we get older, our memory, recall and energy levels drop... As does oxygen levels, blood flow and brain circulation, which can accelerate aging & health problems.* Now you can reduce the "brain fog", improve your memory + mental performance, like your younger self.*
Very Easy: Convenient daily veggie pill; No strict diets or exercises.
It's Organic: Contains natural, scientifically researched ingredients; No drugs.
Great Value: It's "5 products in 1"; Saving you time & money!
Of course, there are lots of products & competition these days. People naturally want to know why ours might be better?...
Doctor formulated.
19+ year proven success record.

*

891+ reviews (blood tests for proof)

**

3rd party validation for purity

*

"5 Products In 1" (saves time & money)
USA Made in an FDA approved facility.

*

Gluten Free, Vegetarian & Non-GMO

*

†
One YEAR, 200% Satisfaction, $100.00 Guarantee.

ˆ