Are You Concerned About Minor Pain & Inflammation?
*
Would You Like Healthy
Mobility, Flexibility & Comfort

?
Inflame & Pain Relief™

(
517 Reviews
)
Healthy Inflammatory Response, Mobility & Comfort
*
A 13+ year, doctor-formulated vegan pill that I formulated for myself & family, to help promote a healthy & youthful inflammatory response. Supporting joint, brain & immune function & health.* Contains scientifically researched ingredients supporting:
Healthy Response to Inflammation

*

Occasional Pain & Discomfort Relief

*

Healthy Immune System Response

*

Youthful Joint Mobility & Flexibility

*

Healthy Brain & Digestive Function

*
Guaranteed Results

or
Refund + $100.00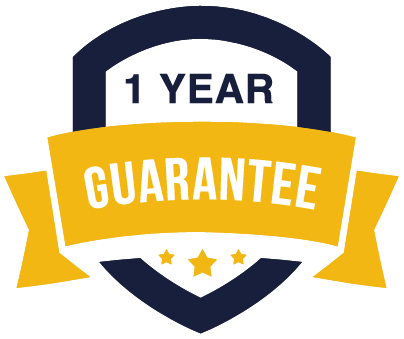 We've been in business since 1996 and online since 1999. We KNOW our formulas work and prove it with scientific studies.
That's why we give you an 1 YEAR to try our products risk-free.
However, because Inflame & Pain Relief™ is so effective and works quickly, we guarantee healthy inflammatory markers in 30 days, or receive a full refund + an additional $100.00 cash back!*†

best turmeric
Dr. Robbins has combined the 3 best and most potent turmeric extracts into ONE pill. PLUS added other powerful ingredients. THIS is why it works!

Rolls Royce
honestly, this is the rolls royce of inflammation products. Look at the ingredients, it's perfectly designed and dosed.

less shoulder pain
I take more than the recommended dose, I take 6 a day. My shoulder pain is at least 75% less. I'm not exagerating. It's been 2 full months of use. Maybe it'll continue getting better.

take with food
Inflame & pain really does work and it's one of my fav supplements. But take it with food. I notice on an empty stomach it can cause a little pain. Not sure why or maybe it's just me. But I thought id share.

7 month results
they had a special, so I bought 7 bottles. I just finished the last pill of the 7 bottle. It's slow process of healing, however i can see for sure there have been improvements. Time to stock up some more.

less back pain
I took this for health reasons, etc. But I was surprised that my back pain is much less.
Proven Ingredients & Formula
Inflame & Pain Relief's 13+ years of success & popularity is because this doctor formulated solution contains patented, organic, Non-GMO ingredients, validated by scientific research, showing both effectiveness & safety.*
This "all-in-one" natural remedy produces fast results & long-term benefits, in a convenient veggie pill, at the very best value because:





How To Use Instructions
General Recommended Use
As a dietary supplement, take 2 capsules, twice daily with a big glass of water before a meal or with food, for a total of 4 capsules daily or as recommended by a healthcare practitioner.
You can also use it weekdays ON and weekends OFF, for example:
Monday through Friday (weekdays): 2 capsules, 2x daily.
Saturday/Sunday (weekends): OFF
For best results, use continuously for a minimum for 8 weeks, so your body can have time to naturally normalize and optimize inflammation before you do your next blood tests.
If the desired results aren't achieved after 12 weeks, you may increase the dose. Maximum daily dose is 8 pills.
Important Note
When taking your blood test, please make sure you are still using this product at the time of the blood work. Do not go "off" and then take your blood test because the results will not be accurate.
If you're currently taking "anti-inflammatory medication(s)", do NOT stop taking them when you start using Inflame & Pain Relief™. This is a natural "supplement", not a replacement for prescribed medications.
Warnings & Interactions
If you are pregnant, lactating, trying to conceive, under the age of 18, or taking medications (Coumadin®, heparin or any other blood-thinning medication), you may want to consult your health care practitioner before using this or any new nutritional product. Do not take this product if you're allergic to aspirin because it contains White Willow Extract (25% Salicin), which is a natural, herbal form of aspirin.
WHY I Created It
Did you know that inflammation is linked to numerous health problems?...
And the older we get, the worst this situation can become. In fact, scientists have called it, "InflamnAGING".
Diet, exercise, stress and the negative hormonal changes due to aging, can all stimulate unnecessary & added inflammation.
But I Didn't Care
However, I'll be honest with you... Initially, I didn't care about any of these "health" problems, I only cared about my muscle & joint mobility, flexibility and comfort!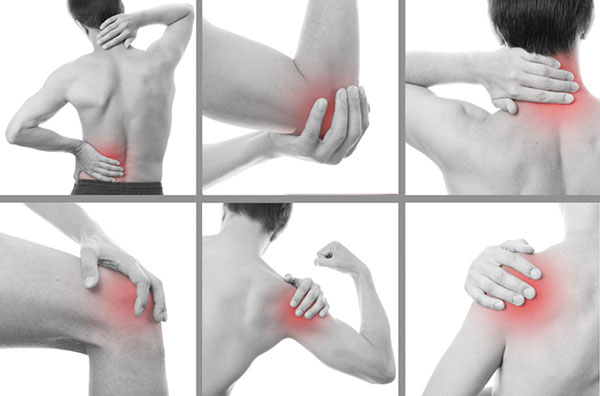 I originally formulated Inflame & Pain Relief™ for myself over 13 + years ago, because I had been dealing with lots of discomfort due to:
years of exercise ("wear and tear" on my joints, tendons and ligament)
stress (both physical + emotional)
negative changes in my hormones, due to overall aging
And Aging Only Made It Worse!
It seemed the older I got, the more "warming up" I required — whether it was at the gym or simply getting out of bed in the morning.

Of course, I continually improved my diet and workouts over the years, which helped...
But it wasn't enough!...
The REAL Cause
Of course, genetics is always an underlying cause with anything in your body...
And yes, lifestyle (diet, exercise, stress management, etc.) is also a major contributing factor...
ONLY because they all affect a primary cause of negative inflammatory response, which can be the negative changes in your hormones, due to aging!*
I know this because my area of expertise as a doctor is Anti-Aging medicine & Endocrinology, which is the study of hormones.
It ALL Makes Sense Because...
Young people rarely have any of these issues.
However, as you see from the graph below, as we get older (especially after age 45) the inflammation increases and so does pain & stiffness.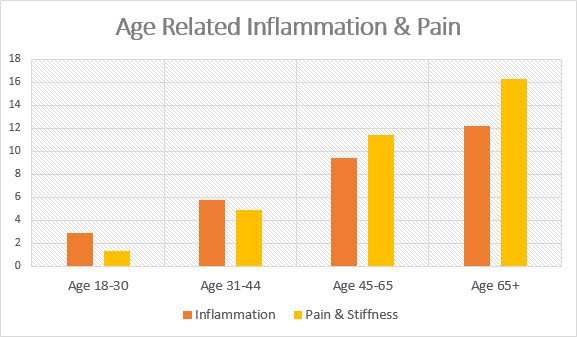 Older Age = More Problems!
Sadly, after the age of 45, stiffness and aches increase more than inflammation.
This happens even faster & earlier in people who have extra stress (physical and/or emotional).
The "Healthy Aging" Solution
And this is where Inflame & Pain Relief's 13+ years of holistic & herbal ingredients can help:
support drug-free, healthy inflammation response

*

promote mobility & flexibility

*

support brain, heart & digestive health

*

promote healthy immune response

*

support minor discomfort relief

*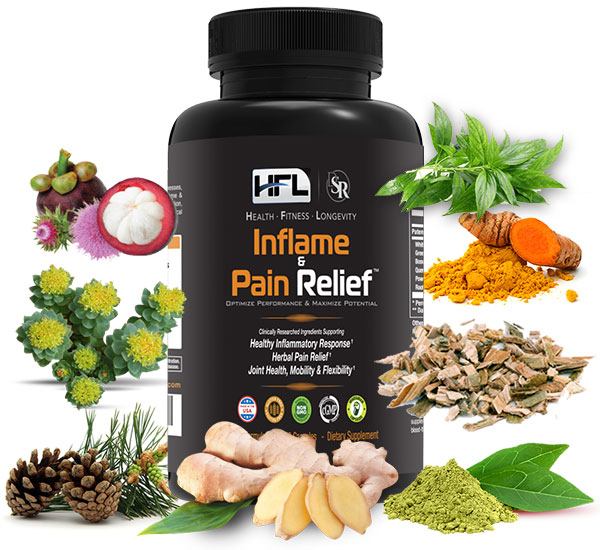 Inflame & Pain Relief™ gives your body the specific nutrients that an "aging" body needs, to help promote better health from head to toe — especially when combined with a healthy lifestyle.*
It May
NOT

Be Your Fault...

Unfortunately, there are many factors that can cause a negative inflammatory response:
as we get older (due to negative changes in hormones)

*

during times of extra stress (physical and/or emotional)

*

due to genetics (always a major factor)

*

incorrect diet (wrong foods and/or macro-nutrients)

*

improper exercise plan (too much or little or wrong kind)

*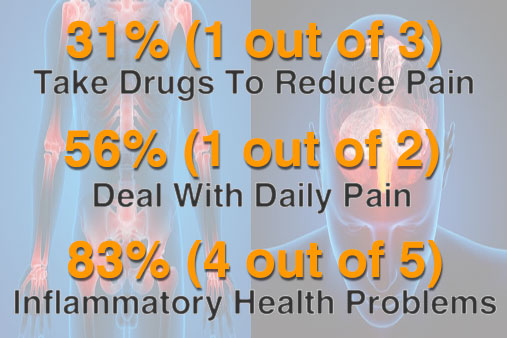 https://www.cdc.gov & https://www.drugabuse.gov
However, It Is YOUR Responsibility...
Even though having "inflammation" may NOT be your fault... We both know that the older you get, the worst this problem can become.
Please take action TODAY, improve your lifestyle and utilize natural options... So you can have less worry about your future.*
Why Is This So Popular & Effective?
Easy & Fast: Convenient veggie pill; Works quickly; NO diets or exercises.

*

It's Organic: Contains natural, scientifically researched ingredients; No drugs.

*

Great Value: It's "5 products in 1"; Saving you time + money!
How Is It Better?
Of course, there are lots of products & competition these days. People naturally want to know why ours might be better?...
Doctor formulated.
13+ year success record.

*

517+ reviews (blood tests for proof)

**

3rd party validation for purity.
"5 Products In 1" (saves time & money)
USA Made in an FDA approved facility.

*

Gluten Free, Vegetarian & Non-GMO

*

One YEAR, 200% Satisfaction, $100.00 Guarantee.

ˆ
https://secure.healthfitnesslongevity.com/cgi-bin/UCEditor?merchantId=EH&ADD_iprc-4HFL=1&coupon=4HFL-10-30&coupon=4HFL-FreeShip100US&coupon=4HFL-FreeShip250IN