Who Else Wants Healthy Cholesterol &
Lipid Profiles

?

*
Copy The Same Formula
My Parents Have Been Using Since 1999
Cholesterol Optimizer™

(
2414 Reviews
)
Healthy Cholesterol & Lipid Profile
*
A 23+ year, doctor-formulated vegan pill that I formulated for my parents. Naturally helps promote healthy cholesterol & lipid metabolism within a normal, youthful range & overall cardiovascular health.* Contains scientifically researched ingredients supporting:
Healthy cholesterol profile within normal range.

*

Youthful & healthy serum lipid metabolism.

*

Healthy "good" HDL & "bad" LDL profile.

*

Liver health & function.

*

Healthy triglycerides & homocysteine profile.

*
Guaranteed Results

or
Refund + $100.00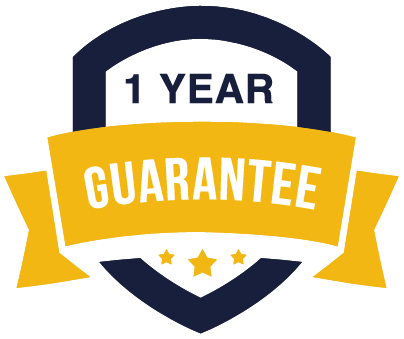 We've been in business since 1996 and online since 1999. We KNOW our formulas work and prove it with scientific studies.
That's why we give you an 1 YEAR to try our products risk-free.
However, because Cholesterol Optimizer™ is so effective and works quickly, we guarantee a healthy lipid profile in 30 days, or receive a full refund + an additional $100.00 cash back!*†

using this for 10 years!!!
I've been using this for almost a decade now. My cholesterol and other levels are all in a good range. Sometimes a little higher and other times, perfection. Best part - no negatives, no drugs, I feel great, doc is happy.

5th time is the charm
I had tried at least 4, maybe 5 different products - none of them did anything. I almost gave up and then I watched a Youtube video with Dr. Robbins. I have this a try. I used 3 bottles and did a blood test ....... we have a WINNER! =) THIS WORKS. Finally! No more searching.

statin side effects
this isn't as stronge as a statin drug at lowering my cholesterol. I wish it was. But at least I no longer deal with the horrible drug side-effects. I take 6 pills daily + 3000 mgs of fish oil. This combo works great for me!

with Blood FLOW Optimizer
I've been using Dr. Sam's cholesterol solution for a few years. AS I've gotten older, I also added in Blood Flow Optimizer. Both have helped my cholesterol levels, as well as my cold hands. I like using both together.

I love it
Please never stop making this!!! My husband, my sister and brother all use it and we all have good cholesterol levels and better HDL/LDL levels too. We buy in bulk when you have promos and stock up for at least a year =)))

I learned something
I watched your videos about all of this and also homocystine levels. Good news: everything has improved, I have good homocystein levels and my good hdl has gone higher. Not by much, but nothing else every did this - thank you Dr. Sam
Proven Ingredients & Formula
Cholesterol Optimizer's 23+ years of success & popularity is because this doctor formulated solution contains patented, organic, Non-GMO ingredients, validated by scientific research, showing both effectiveness & safety.*
This "all-in-one" natural remedy produces fast results & long-term benefits, in a convenient veggie pill, at the very best value because:





Take 2 pills, twice (2x) daily with a big glass of water. Ideally it would be first thing in the morning & mid day. If needed, you may take another 1-2 pills, later in the day. For example, 1-2 pills at 8 am, noon & 4 pm.
It's best not to take it close to bed time, due to the increase in energy levels from the extra boost in testosterone.
It works better when taken on an empty stomach, about 15-20 min before a meal.
First time users, take 1 pill in the morning and 1 pill in the afternoon to see how your body responds.
After a few days (3-7 days), increase to 2 pills, 2x daily for a total of 4 pills (morning & noon).
When starting any new supplement, it's a good idea to start at a lower dose for the first week to see how you feel.
It's best to cycle AlphaViril™ to prevent your body from adapting to it. There are a variety of ways of doing this and it all depends on your goals and how your body reacts. Here are some of the most popular ones:
5 days on, 2 days off
2 months on, 1 week off
3 months on, 2 weeks off
Another method is to also increase the dose over time:
2 pills daily for 1-2 weeks
4 pills daily for 2-3 weeks
6 pills daily for 3-4 weeks
take 2 weeks off and start again
Again, the above are just examples used successfully by others. You may want to experiment and create your own "cycle".
Yes, women can take AlphaViril™ as well, since their sex drive is also controlled by Testosterone. The main difference is that they just need a lower dose.
Here are some basic guidelines for women using AlphaViril™:
It's best not to use more than 2 pills in one day.
You don't need to cycle (because you don't have testicles) and you can use it continuously.
Never use the product if you are pregnant or trying to get pregnant (this should be for almost ALL supplements).
You may want to speak to your doctor if you're taking birth control pills as the change in hormones may interfere with how your pill works.
Plant-derived cellulose gelatin (Vegetarian capsule), Rice Flour
Does NOT Contain: Any artificial colors, wheat, gluten, soy, dairy, egg, fish, peanuts.
Some users reporting having more energy, so it's best NOT to take it close to bedtime.
When using nutritional supplements, please consult with your healthcare professional or doctor if you are undergoing treatment for a medical condition or if you are pregnant, nursing or lactating. Keep out of the reach of children. Store in a cool, dry place.
Capsule Size:
Capsules may always be opened and the contents poured into your mouth or a liquid beverage.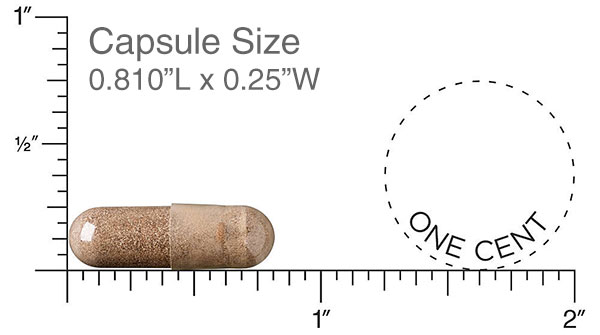 The reason I formulated Cholesterol Optimizer™ for my parents, over 23+ years ago is because they were having too many negative side-effects from their prescription, cholesterol medications.
Of course, a healthy diet & regular exercise program is important. And we tried different ones and they all helped a little bit.
In all honesty, it was a lot of work and sacrifices... Plus, it was very hard to sustain long-term. Ultimately, it wasn't enough...
After doing additional research, I discovered that cholesterol problems are primarily caused by the negative changes in hormones due to AGING.*
Older Age = Worse Cholesterol Profile25
And this makes sense when you think about it...
This is why young people rarely have cholesterol problems and they don't have healthy lifestyles (eating junk, drinking bad stuff, etc.)
Yet, when women start menopause, all of a sudden their cholesterol levels shoot up.*
And as men get older ("andropause"), the worst their cholesterol.*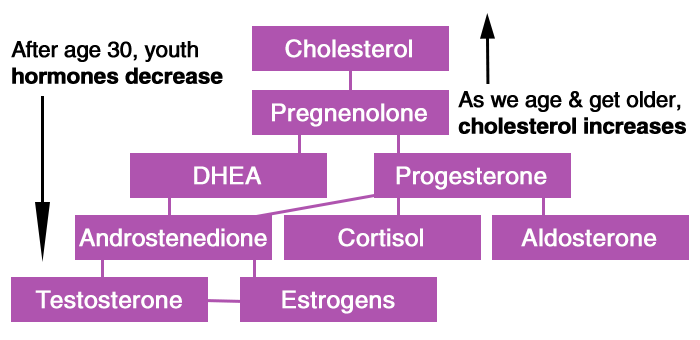 It typically comes down to aging and the negative changes in hormones!*
And this is where Cholesterol Optimizer's 23+ years of holistic & herbal ingredients can help support:
Healthy cholesterol profile within normal range.

*

Youthful serum lipid metabolism.

*

Healthy "good" HDL & "bad" LDL profile.

*

Liver health & function.

*

Healthy triglycerides & homocysteine profile.

*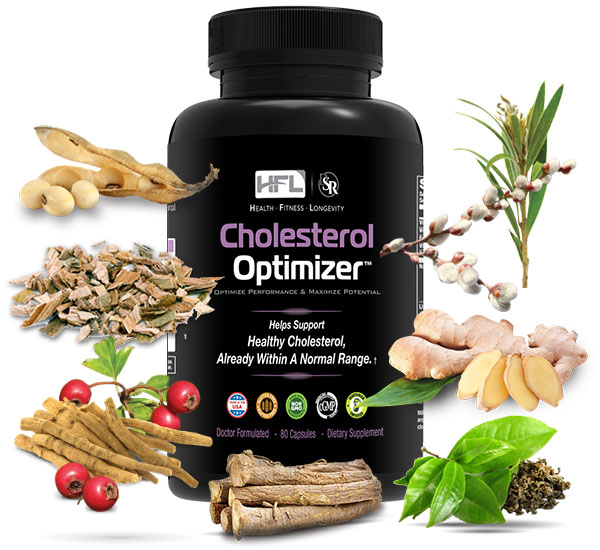 Cholesterol Optimizer™ gives your body the specific nutrients that an "aging" body needs, to help promote better health from head to toe — especially when combined with a healthy lifestyle.*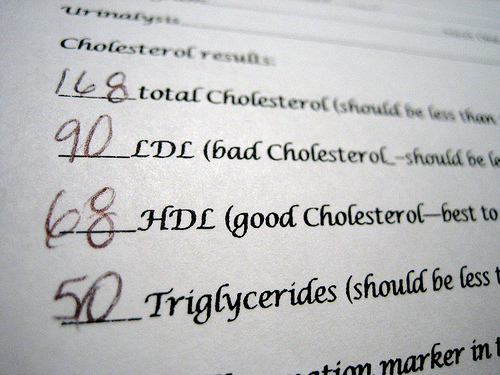 Unfortunately, there are many factors that can cause unbalanced lipid levels:
as we get older (due to negative changes in hormones)

*

during times of extra stress (physical and/or emotional)

*

due to genetics (a major factor in cholesterol)

*

incorrect diet (wrong foods and/or macro-nutrients)

*

improper exercise plan (too much or little or wrong kind)

*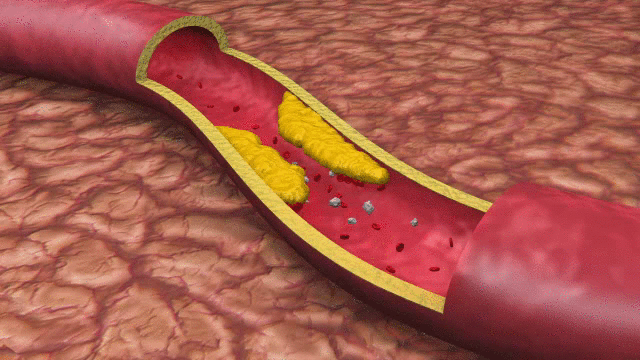 However, It Is YOUR Responsibility...
Even though having an "unbalance cholesterol profile" may NOT be your fault... We both know that the older you get, the worst this problem can become.
Please take action TODAY, improve your lifestyle and utilize natural options... So you can have less worry about your future.*
Very Easy: Convenient daily veggie pill; No strict diets or exercises.
It's Organic: Contains natural, scientifically researched ingredients; No drugs.
Great Value: It's "5 products in 1"; Saving you time and money!
Of course, there are lots of products & competition these days. People naturally want to know why ours might be better?...
Doctor formulated.
23+ year proven success record.

*

2414+ reviews (blood tests for proof)

**

3rd party validation for purity

*

"5 Products In 1" (saves time & money)
USA Made in an FDA approved facility.

*

Gluten Free, Vegetarian & Non-GMO

*

One YEAR, 200% Satisfaction, $100.00 Guarantee.

ˆ