Healthy Stress Resistance, Cortisol Levels & Adrenal Function
*
Supports Youthful:
Belly Fat

- Sleep -

Muscle Mass

- Positive Mood

*
Stress Cortisol Relief™

(
218 Reviews
)
Healthy Stress Hormones & Adrenal Function
*
A 7+ year, doctor-formulated vegan pill, which helps support stress relief, healthy adrenal function & youthful stress hormones + cortisol levels, within a normal range.* Contains scientifically researched ingredients supporting:
Healthy stress response (physical & emotional).

*

Normal levels of stress hormones & cortisol.

*

Healthy adrenal response & function.

*

Strong appetite control.

*

Relaxing sleep, positive mood & energy .

*
Guaranteed Results

or
Refund + $100.00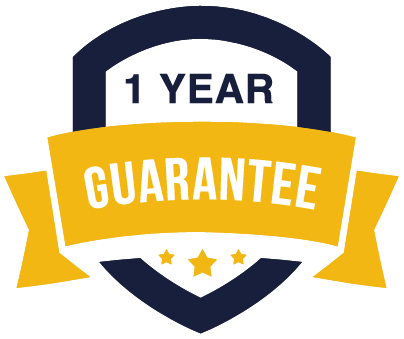 We've been in business since 1996 and online since 1999. We KNOW our formulas work and prove it with scientific studies.
That's why we give you an 1 YEAR to try our products risk-free.
However, because Stress & Cortisol Relief™ is so effective and works quickly, we guarantee healthy stress hormones & adrenal function in 30 days, or receive a full refund + an additional $100.00 cash back!*†

2x daily
I take stress/cortisol relief by Doc Sam after my workouts and before bed. It's been almost 2 months and I'm looking much leaner and sleeping better.

saliva test shows it works
I took saliva cortisol/cortisone tests and to my surprised, taking Dr. Sam's Stress + Cortisol Relief herbal solutions actually lowered my negative stress hormones. I was pleasantly happy and surprised at the same time that something actually works!!!!!!

best prod, lower price
out of all the cortisol blocking supplements I've tried, this is by far the most potent and effective. I just wish it was cheaper.

higher sex drive
so odd, but my sex drive has gone up a lot since taking stress & cortisol relief. My face looks youner too. I'm happier. I guess I was under a lot of stress and didn't know it.

more ralxed, better sleep
i'm more relaxed and sleep better since taking HFL Stress & Cortisol Relief. I wake up happier. My workouts are a little stronger too.

stronger + recoving better
I take 4 pills after my gym workouts with 3 grams of vit c and 5 grams of glutamine. Ever since I've added Stress & Cortisol Relieve, I'm recoving better from my workouts, I'm for sure stronger. I think I'm a little more muscular, but too early to tell.
Proven Ingredients & Formula
Stress & Cortisol Relief's 7+ years of success & popularity is because this doctor formulated solution contains patented, organic, Non-GMO ingredients, validated by scientific research, showing both effectiveness & safety.*
This "all-in-one" natural remedy produces fast results & long-term benefits, in a convenient veggie pill, at the very best value because:





How To Use Instructions
General Recommended Use
GENERAL: As a dietary supplement, take 2-4 pills daily to help manage daily stressors. During times of additional stress (mental, emotional and/or physical), you may increase the dose as needed.
Sleep & Relaxation
You may also take Stress & Cortisol Relief™ before bed to help promote healthier cortisol & stress hormones, which can support a restful night's sleep, without morning grogginess or diminishing daytime alertness. Take 1-3 pills, 30-60 min before bed.
Exercise
Intense exercise (running, lifting weights, cross-fit, etc.) all increase cortisol and stress hormones post workout. Taking Stress & Cortisol Relief™ after a work can help lower stress hormones and improve positive hormones (testosterone, Growth Hormones, thyroid, insulin, etc.) and thus, help accelerate muscle growth and fat loss. Take 1-3 pills, immediately after a workout.
Dosage "Cycling"
It's best to "cycle" this product and not to use it continuously (especially when using 4 pills or more, daily), or your body may adapt and results may be reduced. Taking 1-2 days off each week or 4-5 days off each month is a good idea.
WHY I Created It
As the saying goes, "stress kills" and I believe this to be very true.*
The higher the stress levels, the bigger the increase in stress hormones and the LOWER your "healthy-aging" hormones* ...
This can cause many health problems because your body is in "survival" mode!*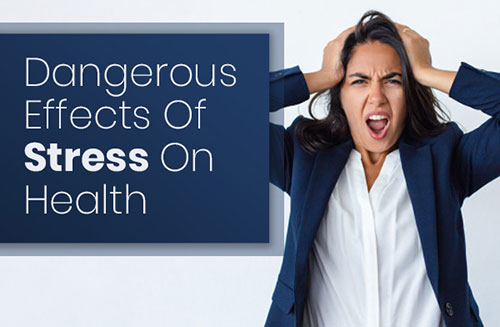 I Did It For ME
And because of this, I originally created Stress & Cortisol Relief™ for myself because I tend to "push" myself (Type-A personality) and I've had a demanding and stressful life.
years of going to school (while working the entire time)
running multiple businesses (working 7 days a week)
lifting weights & exercising daily (increases cortisol)
being a bad sleeper (increases stress hormones)
Of course, this doesn't even take into account daily life stressors such as money, family, relationships, etc., etc.
However, your goal should be to...
MANAGE, Don't Control
We obviously can't control the outside world, unless you want to live in a fake bubble.
However, I knew that I HAD to manage my stress HORMONES or else I am going to increase health problems in the future!*
Especially since the older we get, the higher our stress hormones*...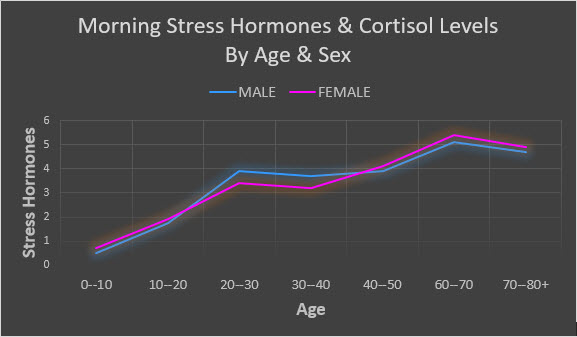 Older Age = Higher Cortisol
17
*
This is why the sooner you take action NOW, learn to manage stress better and utilize Stress & Cortisol Relief™ — the FASTER your results, and a more joyful future!*
HOW I Use
If you're currently dealing with extra stress (money, relationships, work, health problems, etc.), you can use Stress & Cortisol Relief™ 2-3x daily or as needed.
However, for ME, I use it at TWO specific times:
Post Workout
After strenuous exercise (lifting weights, running, etc.) your stress hormones and cortisol levels are super high. This is NOT good.

Cortisol is "catabolic", which means it "tears down" muscle and can increase belly fat!...

So I take 2 pills right after my workouts to help promote healthy cortisol levels within a normal range, which also then helps promote testosterone -- the "anabolic" hormone (building more muscle).*
Before Bed
If you have difficulty falling or staying asleep, chances are your stress hormones and cortisol may be elevated.*

Ideally, cortisol should be high in the morning, but low at night.

Unfortunately in modern times, we have elevated cortisol ALL day long (NOT good!)*

And when cortisol is high, Melatonin – your sleep hormone – is barely secreted.* They work in opposite directions.

So, I also take 1-2 pills about an hour before bed to help balance Cortisol & Melatonin levels within a normal range, allowing me to fall asleep naturally.*
The "Healthy Aging" Solution
And this is where Stress & Cortisol Relief's 7+ years of holistic & herbal ingredients can help support:
Healthy stress response (physical & emotional).

*

Normal levels of stress hormones & cortisol.

*

Healthy adrenal response & function.

*

Strong appetite control.

*

Relaxing sleep, positive mood & energy .

*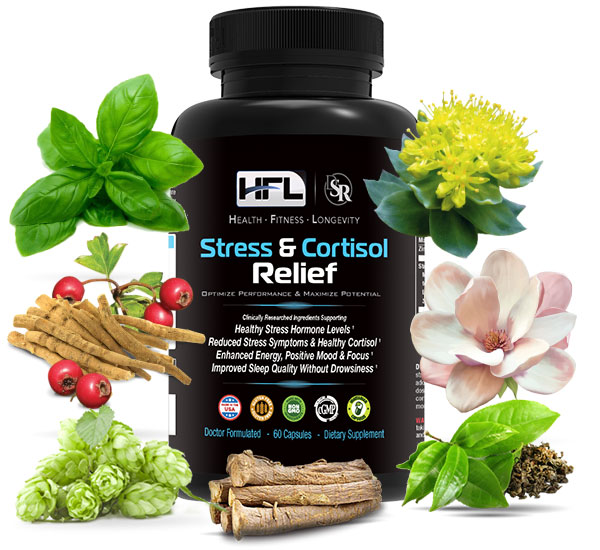 A
"3-in-1"
Healthy Stress Formula
*
Stress & Cortisol Relief™ gives your body the specific nutrients that a "stressed" or "aging" body needs, to help promote better health from head to toe — especially when combined with a healthy lifestyle.*
It May
NOT

Be Your Fault...

Unfortunately, there are many factors that can cause higher stress hormones & adrenal insufficiency...
genetics (personality type, bad sleeper, etc.)

*

aging (due to negative changes in hormones)

*

times of extra stress (physical and/or emotional)

*

incorrect diet (wrong foods and/or macro-nutrients)

*

improper exercise plan (too much, wrong times, etc.)

*

drugs (alcohol, caffeine, antibiotics, prescription, etc.)

*

https://www.cdc.gov & https://www.singlecare.com
However, It Is YOUR Responsibility...
We can't control other people or what goes on OUTSIDE of us with the world.
All we can do is manage our stress levels from WITHIN...
Even though "extra sleep" may NOT be your fault... We both know that the older you get & the more stress you have, the worst this problem can become.
Please take action TODAY, improve your lifestyle and utilize natural options... So you can have less worry and feel more confident.*
Why Is This So Popular & Effective?
Very Easy: Convenient daily veggie pill; No diets or exercises.
It's Organic: Contains natural, scientifically researched ingredient; No drugs.
Great Value: It's "3 products in 1"; Saving you time & money!
How Is It Better?
Of course, there are lots of products & competition these days. People naturally want to know why ours might be better?...
Doctor formulated.
7+ year proven success record.

*

218+ reviews (blood tests for proof)

**

3rd party validation for purity.

*

"3 Products In 1" (saves time & money)
USA Made in an FDA approved facility.

*

Gluten Free, Vegetarian & Non-GMO

*

One YEAR, 200% Satisfaction, $100.00 Guarantee.

ˆ
https://secure.healthfitnesslongevity.com/cgi-bin/UCEditor?merchantId=EH&ADD_scrc-4HFL=1&coupon=4HFL-10-30&coupon=4HFL-FreeShip100US&coupon=4HFL-FreeShip250IN