Vitamin D+K: Plant-Based, Maximum Dosed & Absorbability
*
Healthy: Immune System -
Bone Health

- Energy & Mood -

Heart & Brain Function

*
Perfect Vitamin D&K™

(
383 Reviews
)
Healthy Vitamin D3 & K2
(90-Day Supply)
A 7+ year, doctor-formulated vegan pill that I formulated for myself & family. A plant-based, micro-encapsulated combination of maximum, science-backed dose of Vitamin D3 & K2 in the correct, active, & most absorbable + bioavailable forms.* [3 month supply] Helps support:
Healthy Immune Function

*

Youthful Skin, Hair & Bone Health

*

Healthy Heart & Blood Vessels

*

Positive Mood & Energy Levels

*

Healthy Cognitive & Brain Function

*
Guaranteed Results

or
Refund + $100.00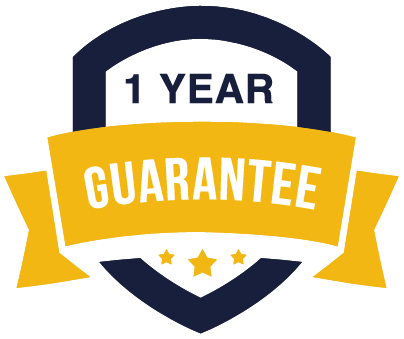 We've been in business since 1996 and online since 1999. We KNOW our formulas work and prove it with scientific studies.
That's why we give you an 1 YEAR to try our products risk-free.
However, because Perfect Vitamin D&K™ is so effective and works quickly, we guarantee a healthy vitamin D & K levels in 30 days, or receive a full refund + an additional $100.00 cash back!*†

better vit D levels
Ever since I've been using perfect Vit DK by dr Sam, my vit d blood test levels have been higher. I'm using the same dose, but this brand seems more powerful or I'm utilizing it better I guess.

great product
great product because it's using the correct combination of the best ingredients at a great value.

2 in one
it's nice that both D and K are on this one product and at a high dose. Great deal.

vegan baby
THANK YOU DR SAM for making a vegan Vitamin D, with the added benefits of K at an optimal dose

I had no idea
I had no idea that the ingredients in Perfect Vitamin DK were better than other similar products until I did my research and read the results at WEBMD and PUBMED. Nicely done doc!

entire family/ COVID
my entire family uses Perfect VIT DK, especially since COVID. My husband and myself, the kids, both our parents. We buy in bulk and share it since it's so important and a great product.
Proven Ingredients & Formula
Perfect Vitamin D&K's 7+ years of success & popularity is because this doctor formulated solution contains patented, organic, Non-GMO ingredients, validated by scientific research, showing both effectiveness & safety.*
This "all-in-one" natural remedy produces fast results & long-term benefits, in a convenient veggie pill, at the very best value because:





How To Use Instructions
General Recommended Use
As a dietary supplement, take one (1) pill daily with food (preferably in the morning).
Stress or Sickness or Poor Immune System
If you're having extra stress (physical and/or emotional) or you're sick (cold, flu, etc.) or need to boost your immune system, increase the dose temporarily to 3-4 pills daily. You may take it all at once in the morning with a meal.
WHY I Created It
I created Perfect Vitamin D&K™ for myself and family because:
Most Important "Vitamin"
Vitamin D is easily one of the most important vitamins you need to have for optimal health, fitness & longevity (see below). It's so powerful because it's technically NOT a vitamin, it's a hormone!
Deficiency & Sub-Optimal
...YET, many people are deficient in it.* Every blood test I ever took, regardless of how much sun I got, showed I was either "deficient" or had "sub-optimal levels" (see below)
Wrong Form & Dose
Most supplements on the market are using the WRONG form & dose of Vitamin D. Thus, most of us are WASTING time & money (see below).
D3 + K2 Combo
Vitamin D3 MUST be taken with vitamin K2 in a specific form, ratio and dose. Sadly, 99% of supplements are NOT doing this correctly (see below).
Because of the above reasons (and a few more listed below), I decided to create the "perfect" vitamin D3 + K2 formula for myself, since none existed (and still doesn't!).
Benefits & How It Works
Perfect Vitamin D&K™ utilizes the correct science-backed forms and dose of Vitamin D3 + K2, that when combined together, have numerous health benefits & can help support healthy:
bones, muscles & joints

*

22-24
immune function

*

30,31
energy levels

*

40-43
mood & well-being

*

32,33
heart & vascular system

*

26,27
weight management

*

34,35
blood clotting & circulation

*

35
calcium metabolism

*

44,45
Most Are Deficient & Sub-Optimal
During the last 25+ years, I've seen hundreds of blood tests and most people are either deficient or sub-optimal in BOTH Vitamins D3 & K2 ...
This included ME and my family!
Of course, we didn't know the importance of these two vitamins back then.
It's only been in the past 5+ years that we saw how powerful they are for improving your health, fitness & longevity.*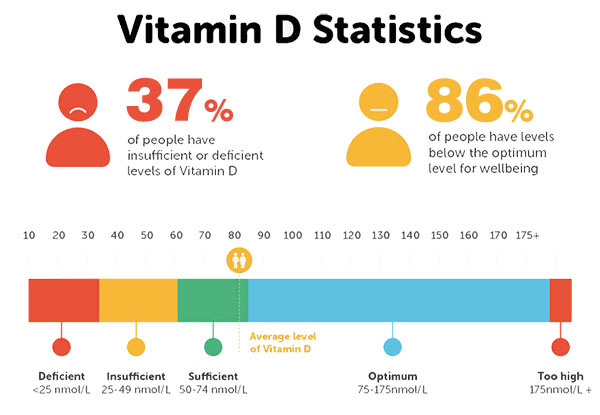 What's important to note is that the OPTIMAL range is over 80+ nmol/L...
This can rarely be achieved unless the majority of your body (back, legs, etc) is getting direct sunlight for at least 45+ min daily (NO clothes, sunblock, etc.) between the hours of 10-2 pm
Correct Form
It's very important you take the correct FORM & TYPE of these two vitamins for maximum safety, absorbability and bioavailability, which are found in Perfect Vitamin D&K™.
Vitamin D
This must be in D3 form, as "Cholecalciferol". Not D or D2.
We're also using a 100% plant-based, certified organic, vegan and wild-harvested form.
This is NOT oil based like 99% of other cheaper forms of vitamin D's on the market, which are actually derived from bodily fluids secreted by sheep's glands and wool (yuck!).
Vitamin K
This needs to be K2 form, more specifically as MK-7 (trans menaquinone-7). Vitamin K1 and K2 as MK-4 (not 7) are inferior, less effective and cheap.






We use the patented MenaQ7® version, which is one of the MOST potent, proven and safest form, backed by 25+ human clinical studies.1-26
Correct Combination
Vitamin D has dozens and hundreds of health benefits.* Unfortunately, when taken alone, it can cause excess calcium buildup in the WRONG places.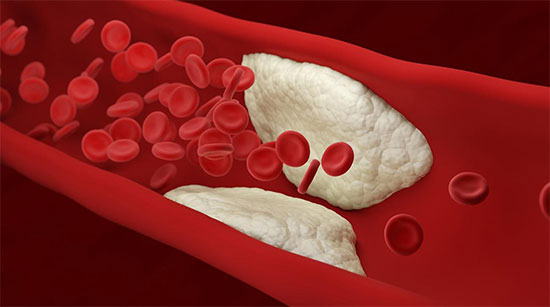 Vitamin K2 - "Calcium FIX"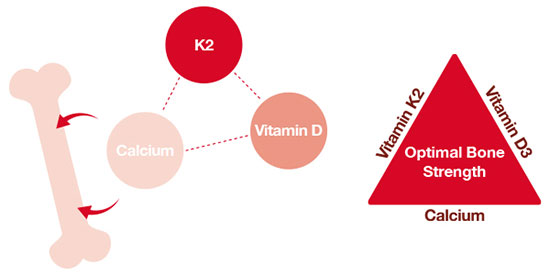 However, science has clearly shown that taking both vitamin D3 & K2 together, helps with this situation.50-52*
This is because vitamin K2 (more specifically, the patented MenaQ7® version) promotes:
calcium metabolism & arterial calcium balance

*

healthy bone density

*

heart & arterial health

*
Better Absorbability
Perfect Vitamin D&K™ utilizes dry powder, micro-encapsulated and vegan, for 2x improved absorbability and freshness (compared to oil based pills).28,37-39*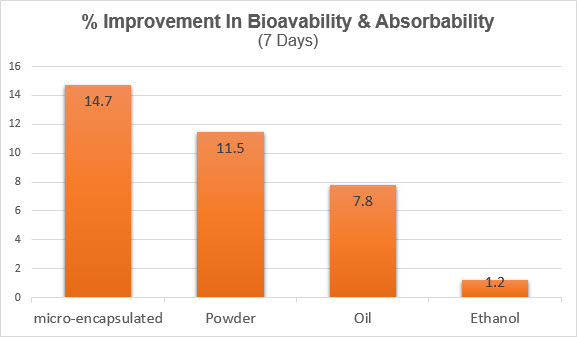 It May
NOT

Be Your Fault...

Unfortunately, there are many factors that can cause sub-optimal & LOW levels of Vit D & K:
as we get older (due to negative changes in hormones)

*

during times of extra stress (physical and/or emotional)

*

due to genetics (men & darker skin people absorb less)

*

incorrect diet (not eating fatty fishy like salmon & whole eggs daily)

*

lack of sun exposure (min of 60 minutes daily & more during winter, wearing sunscreen, living far from the equator, etc.)

*

being overweight (body fat decreases absorption)

*

prescription medications (drugs that lower cholesterol, blood pressure, blood sugar, antibiotics, prednisone, laxatives, etc.)

*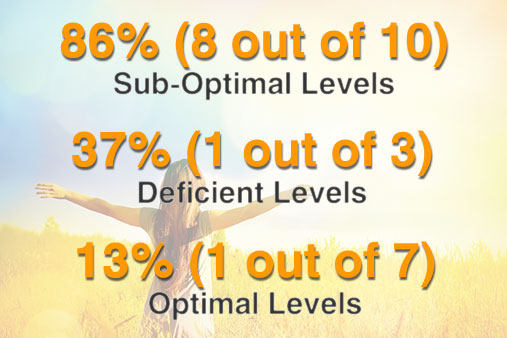 https://www.cdc.gov
However, It Is YOUR Responsibility...
As you saw above, there are just too many factors that make it difficult for you to get adequate levels of Vitamin D3 and K2.
Even though having low levels of these vital vitamins may NOT be your fault... We both know that the older you get, the worst this problem can become.
Please take action TODAY, improve your lifestyle and utilize natural options... So you can have less worry about your future.*
Why Is This So Popular & Effective?
Very Easy: Convenient daily veggie pill; No lifestyle changes.
Correct, Active Forms: Patented D3 (Cholecalciferol) + K2; MenaQ7®; K2
Most Absorbable: Micro-encapsulated; 2x more bioavailable & fresher.28,29
Science-Backed: Optimal dosages & ratios based on human studies.46,47
Organic & Vegan: 100% plant-based and wild-harvested.
Great Value: "2-products-in-1";

3 month supply;

Saving you time & money!
How Is It Better?
Of course, there are lots of products & competition these days. People naturally want to know why ours might be better?...
Doctor formulated.
7+ year success record.

*

383+ reviews (blood tests for proof)

**

3rd party validated for purity

*

"2 Products In 1" (3 month supply, saves time & money)
USA Made in an FDA approved facility.

*

Gluten Free, Vegetarian & Non-GMO

*

One YEAR, 200% Satisfaction, $100.00 Guarantee.

ˆ
https://secure.healthfitnesslongevity.com/cgi-bin/UCEditor?merchantId=EH&ADD_vdkc-4HFL=1&coupon=4HFL-10-30&coupon=4HFL-FreeShip100US&coupon=4HFL-FreeShip250IN